BODYBODY
BOOK A TRIAL TRAINING SESSION
Want a change, don't have time or don't know how to exercise? Our personal BodyBody trainer will create an EMS workout according to your requirements, and within 20 minutes, you will exercise your body like never before!
I WANT A TRIAL TRAINING SESSION
Why train in BodyBody?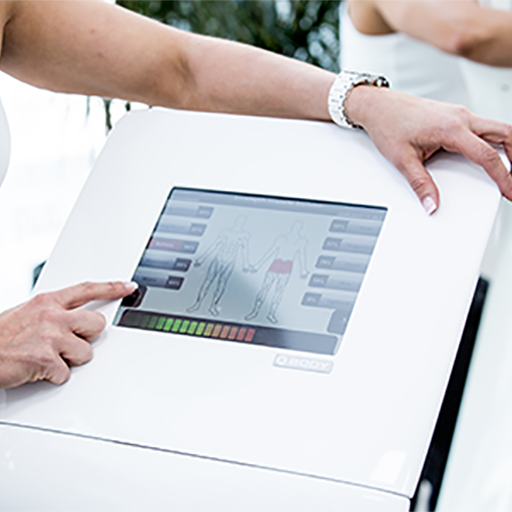 EMS technology is based on physiotherapy. Thanks to EMS, you can effectively exercise your whole body in just 20 minutes.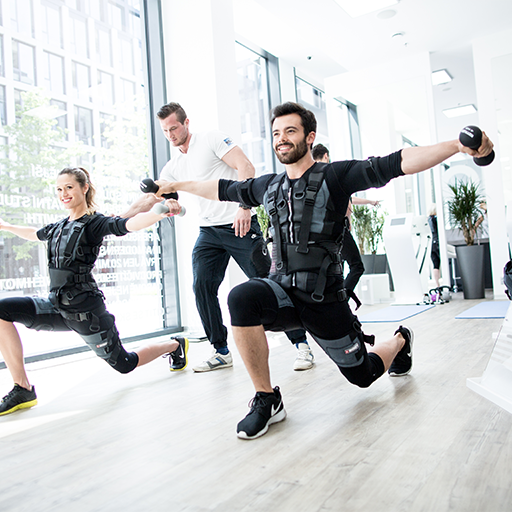 Training is supervised by a certified personal trainer who will create a training plan specifically for you.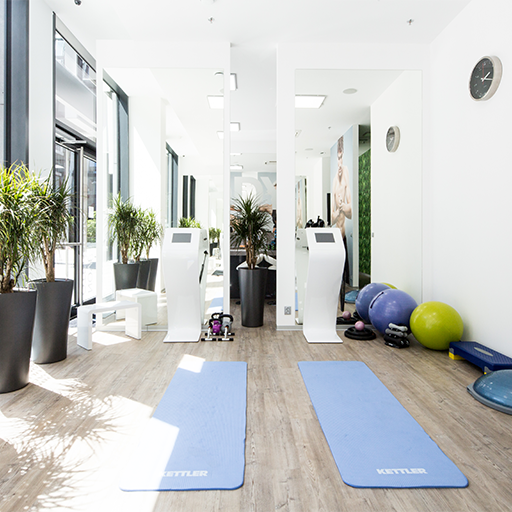 The training takes place completely individually or in a group of two people. Each studio is equipped with showers and provides a pleasant environment.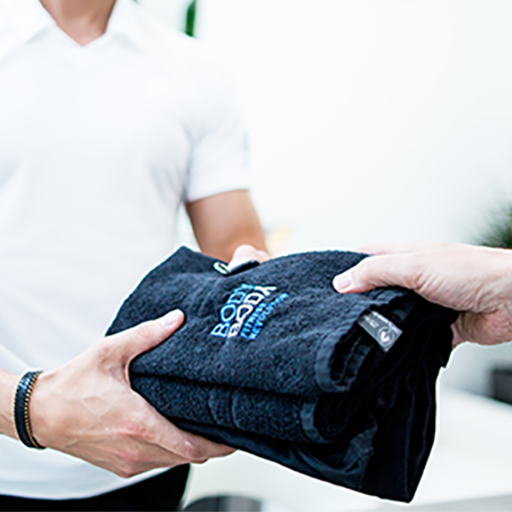 NO NEED TO BRING EXERCISE GEAR
We will provide you with free training clothes, a towel, and cosmetics. Additionally, the price of the training includes an ionic and protein drink.
WHO CAN BENEFIT FROM THE TRAINING?
Each workout is tailored by our certified trainers to help you achieve your specific goals.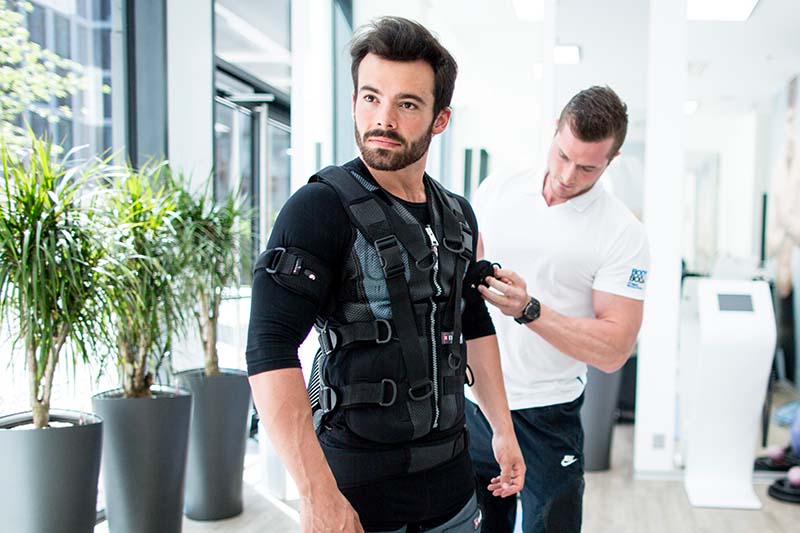 BUSINESS PROFESSIONALS AND MANAGERS
BodyBody training is fast and effective, eliminating the need to carry any exercise gear.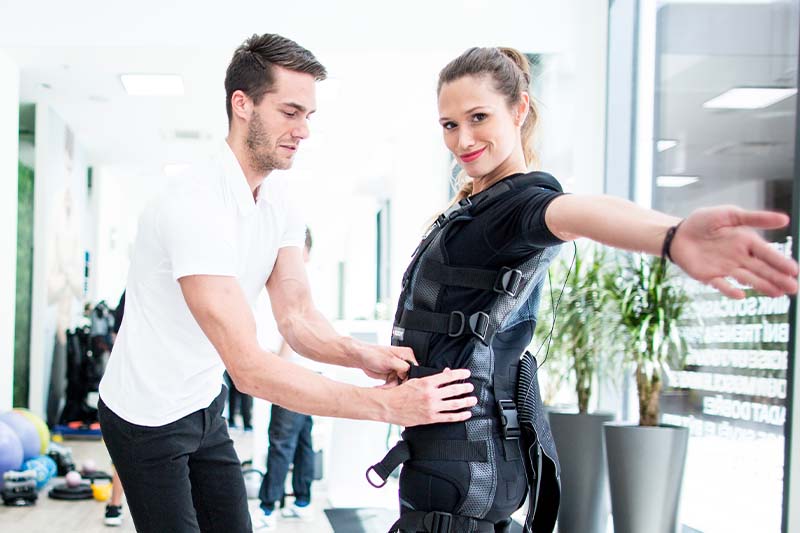 MOTHERS AFTER CHILDBIRTH
We can assist you in regaining your pre-pregnancy shape with exercises targeting problem areas such as the abdomen, pelvic floor, and back.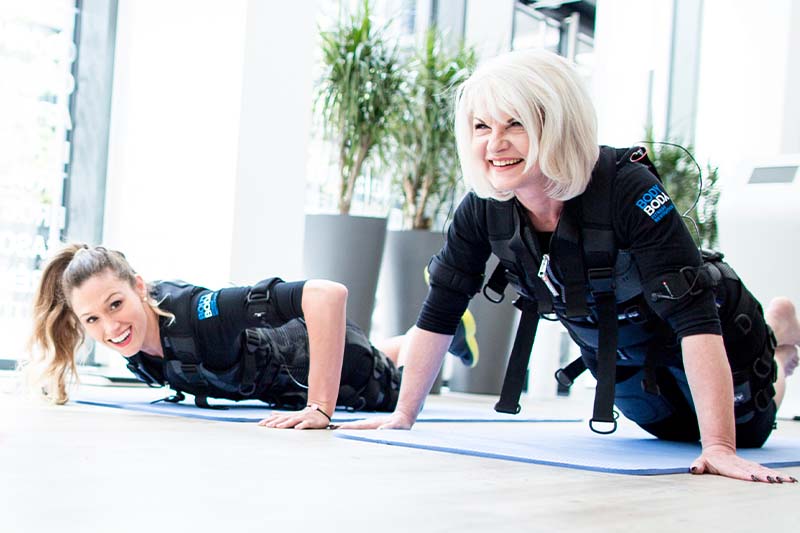 BEGINNERS
If you have no prior exercise experience, there's no need to worry. We will provide you with easy exercises to help you get started.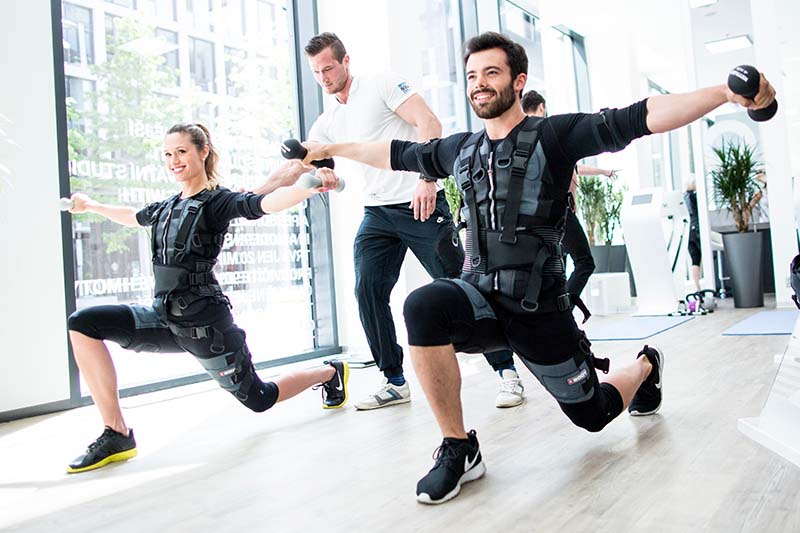 MAINTAINING FITNESS
We offer solutions to address specific issues like back pain, lack of exercise, loss of muscle mass, weight gain, or weight loss.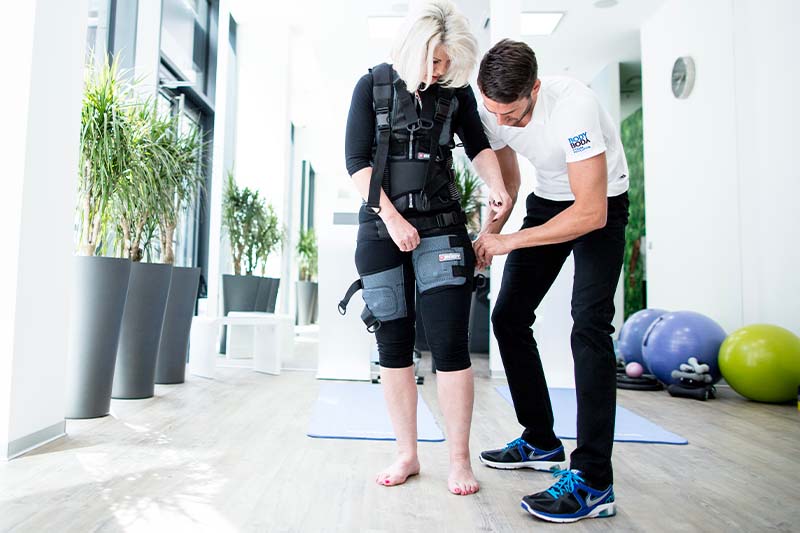 REHABILITATION
We can design an exercise program suitable for your rehabilitation, helping you recover faster after an accident, injury, or surgery.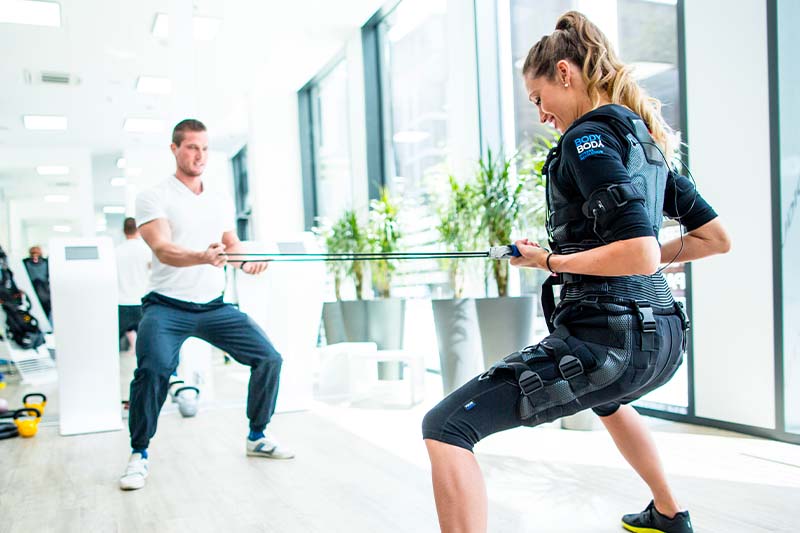 ATHLETES
Whether you aim to improve your fitness, speed, endurance, build muscle, or correct muscle imbalances, we can assist you.
ABOUT EMS TRAINING
What sets EMS training apart from traditional training methods?
EMS exercise is much more effective than classical weight training. Say goodbye to your home dumbbells and join us! By doing so, you will save time and achieve significantly better results. A single EMS workout takes only 20 minutes and engages 90% of your muscle mass.
Why does EMS training burn a substantial amount of calories?
During EMS training, you simultaneously strengthen all your muscles, resulting in a high calorie burn. It is a highly effective method for reducing subcutaneous fat and achieving long-term weight reduction. Moreover, EMS training is gentle on your joints.
How can EMS training enhance your sports performance?
Whether you're a weekend sports enthusiast or training for the Olympics, EMS training can help you improve your performance in a safe and effective manner. BodyBody will become your ultimate training partner.
See what it looks like in our private fitness studios.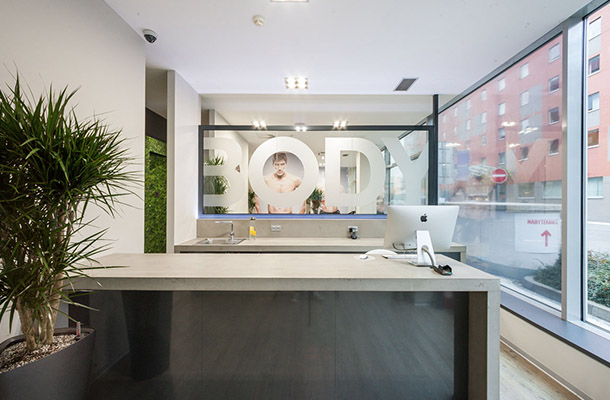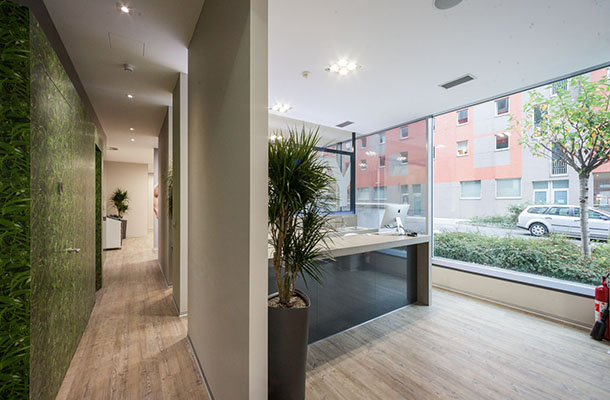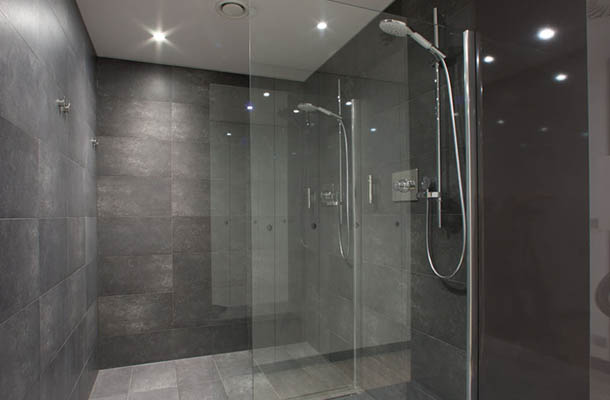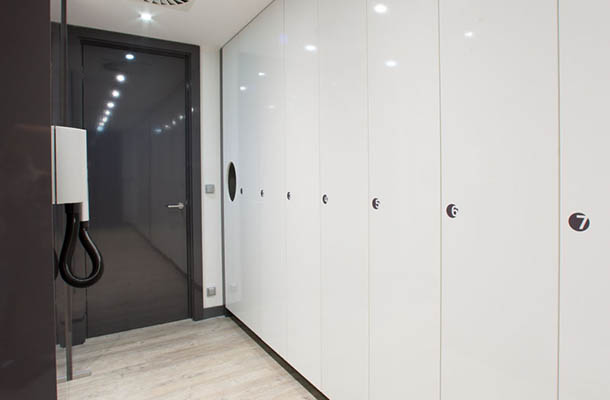 And who will take care of you? A professional and trained personal trainer will guide you in each studio.
Take advantage of our discounted price of 390,- CZK for a trial training session with a personal trainer.
You can bring one other person with you.
Choose your preferred time and studio, and submit your order.
We will contact you to confirm the details.
Attend the training session and begin with a consultation with a personal trainer.
Within 20 minutes, you'll complete your workout.
Please note that training is not suitable for individuals under 16 years of age.
This offer is only available for those who have never tried BodyBody training in any of our studios.
What are the most frequently asked questions?
Electrical muscle stimulation is much more effective than traditional exercise. Thanks to a better distribution and greater depth of muscle function, it achieves results in a much shorter period of time.

Due to the increased function of your muscle mass, the recommended exercise frequency is 1-2x a week for 20 minutes. To achieve similar results, you would need to spend around 5 hours a week at the gym.

BodyBody workouts use low voltage current – the same that is used for physical therapy. Exercise is founded only on the increased effectiveness of completely natural muscle contractions.

The effectiveness of EMS exercise has been proven by a number of scientific studies at prestigious schools (Bayreuth 2002-2003, Erlangen-Nürnberg 2009, Sportschüle Köln 2008) and sports clinics (Bad Oeynhausen 2010).

BodyBody achieves a high level of effectiveness with overall strengthening exercises, as well as focused exercises for individual (and problematic) areas. Unlike classic workouts, it does not put stress on the joints, tendons, and ligaments.

Initial results are typically seen after 6 weeks. Women will experience a decrease in the volume of problem areas (hips, thighs, waist), and men will experience a smaller waistline and increased muscle growth.

BodyBody uses the technology of the German company Miha Bodytec, which is a pioneer in the field of EMS fitness. EMS technology can be found in over 400 studios in Germany, and more worldwide.

The EMS workout device is connected to a vest with integrated electrodes that are able to activate 90% of the complete muscle group during a single exercise. The vest is comfortable and allows for freedom of movement.

Any healthy individual can exercise with EMS technology. However, for certain health issues, we recommend consulting a doctor first. BodyBody exercise without doctor's approval is not recommended for the following conditions:

pregnancy
individuals with pacemakers
illness accompanied by fever
acute bacterial or viral infections
diabetes
increased bleeding (Haemophilia)
tumour disorders, and certain other ailments

Your personal trainer will discuss all of these issues with you during your first visit.

BodyBody can even speed muscle recovery following surgery. Additionally, it does not put stress on joints, tendons, or ligaments. However, we recommend you consult with your doctor first.